04 April 2023
Portadown Credit Union celebrates 60 years
As we celebrate our 60th anniversary year, on behalf of all staff and Board of Directors past and present. We would like to take this opportunity to thank you for being part of our journey, our members are at the heart of what we do.
Recently the Board of Directors and staff had the pleasure of inviting those members who opened an account in 1963 to afternoon tea. We wanted to show our appreciation to those who started the Portadown Credit Union movement. Thank you to Thomas, Joseph, Denis and Aidan. We appreciate what you and every single member over the years have done to contribute to what Portadown Credit Union is today.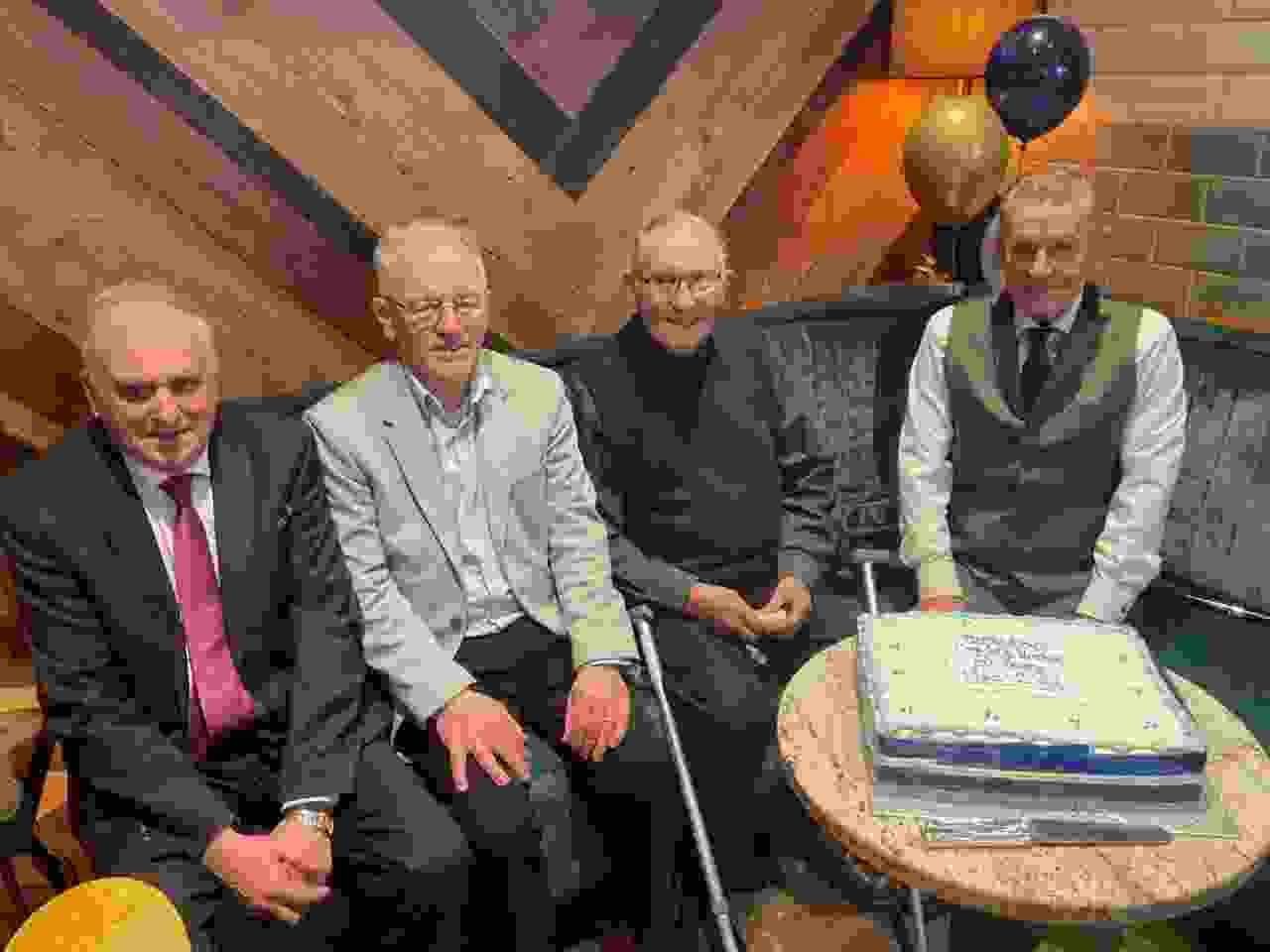 Pictured: Aidan Hagan, Denis McCourt, Joseph McConville and Thomas Hyde
Pictured: Siobhan Lennon (PCU Assistant Manager), Paula Larkin (PCU Manager), Aidan Hagan, Denis McCourt, Joseph McConville and Thomas Hyde and Bernadette McGinnel (PCU Chairperson)
To celebrate:
We have introduced a new 8% APR* for loans £10,000+

 
We had a Facebook Competition running whereby 5 members will win £60.

*CLOSED*
We understand many of our members don't use social media, therefore we also ran the same competition in office. The last chance to enter is 7th April 2023 by filling in an entry form at the counter. 

*CLOSED*

All 10 winners will be announced from 4th April 2023.
Please be vigilant of scam accounts imitating to be Portadown Credit Union. We will only ever contact you via our official Facebook page and will never ask for personal/account details from you or to click on any links.
We are kicking off celebrations in office for the week from the 4th April and will have tea, coffee, cupcakes, pens, keyrings and treats for all members so if you're nearby, please pop in and see us.

We look forward to continuing our presence in the local community and supporting our members for many years to come.

Portadown Credit Union- Your local lender of choice
Terms and Conditions for both giveaways can be viewed here.
*8% APR for loans £10,000 and more. Limited time offer. Loans are subject to approval. Terms and conditions apply. If you do not meet the repayments on your loan, your account will go into arrears. This may affect your credit rating, which may limit your ability to access credit in the future.
Back to News