09 February 2023
Free Translink ylink card for 16-23 year olds
Are you or someone you know 16-23 years old?
Translink's photographic ylink card is now FREE. It offers 1/3 off Translink bus and rail travel* in Northern Ireland and up to 50% off Enterprise for up to 8 years.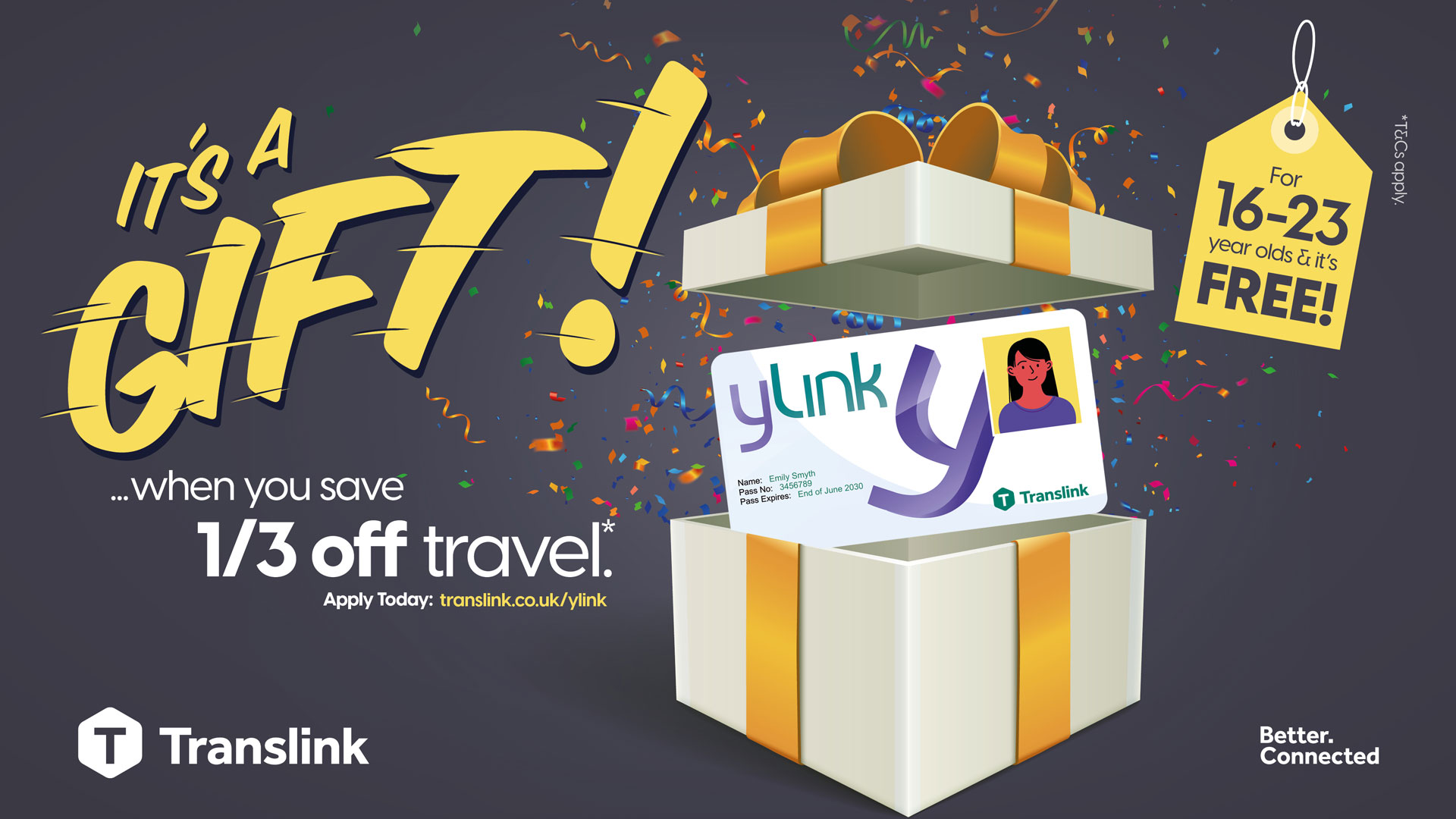 In addition to savings on many well-known shops and big brands! Check it out!

Portadown Credit Union- Your local lender of choice

*Terms and Conditions Apply. yLink discounts are available on standard adult full fares only. No further discount is available on Translink promotional fares
Back to News